IDEAL CATERING FOR
Weddings • Bar/Bat Mitzvahs • Hotel Weekends • Sheva Brachos/Aufrufs • Corporate Dinners • Engagement Parties • Birthday Parties • Upsherins • Brisim
8TH DAY CATERERS
GREAT FOOD

BEAUTIFUL PRESENTATION

COURTEOUS STAFF

OUTSTANDING SERVICE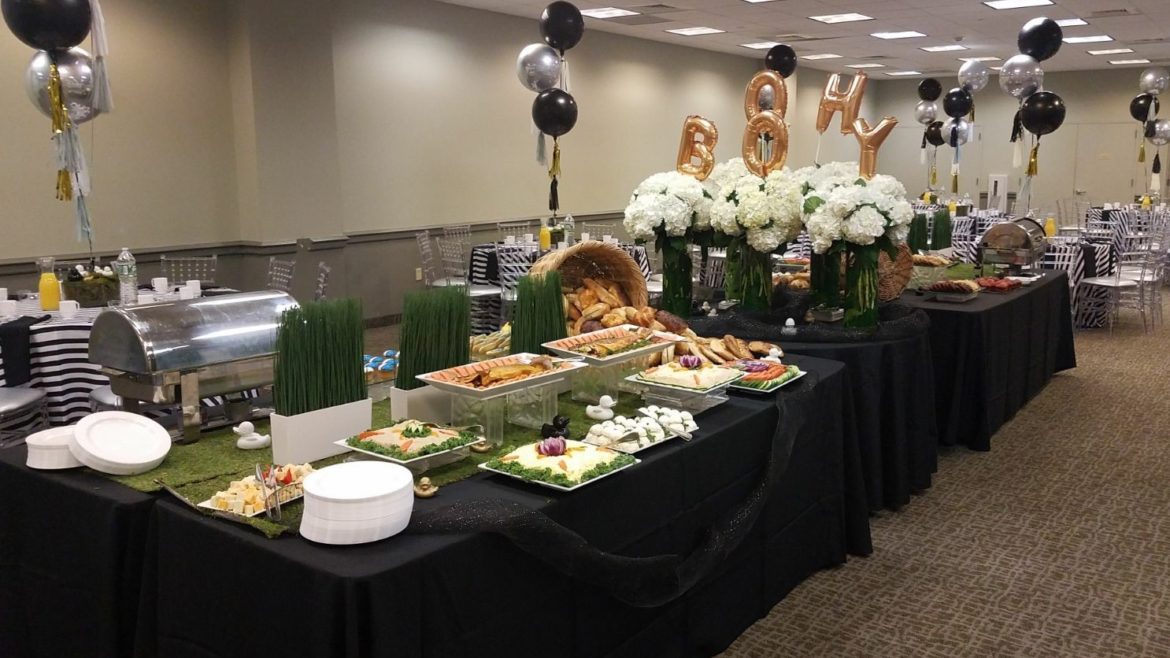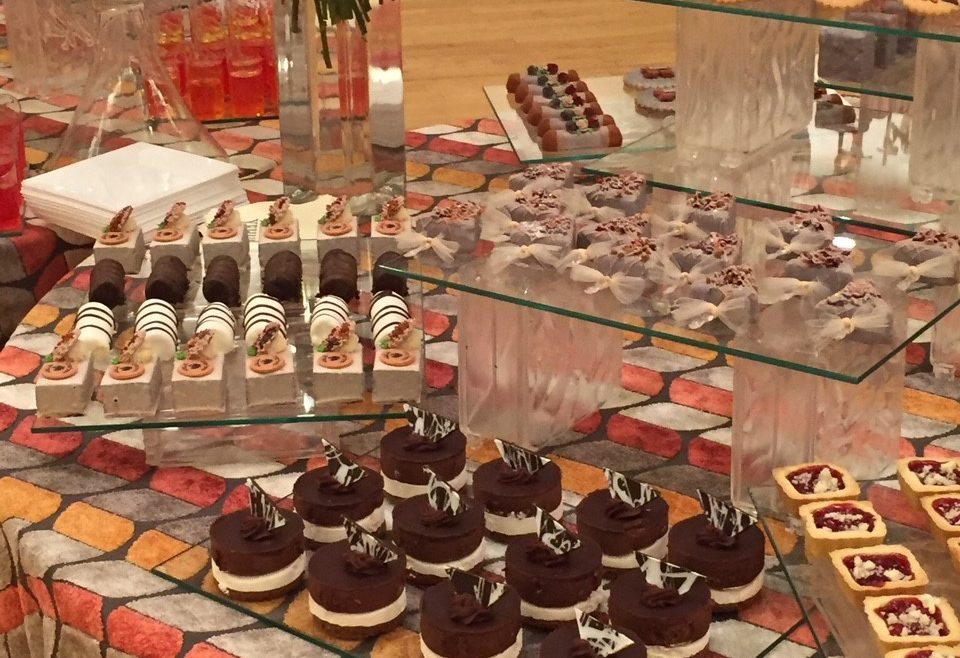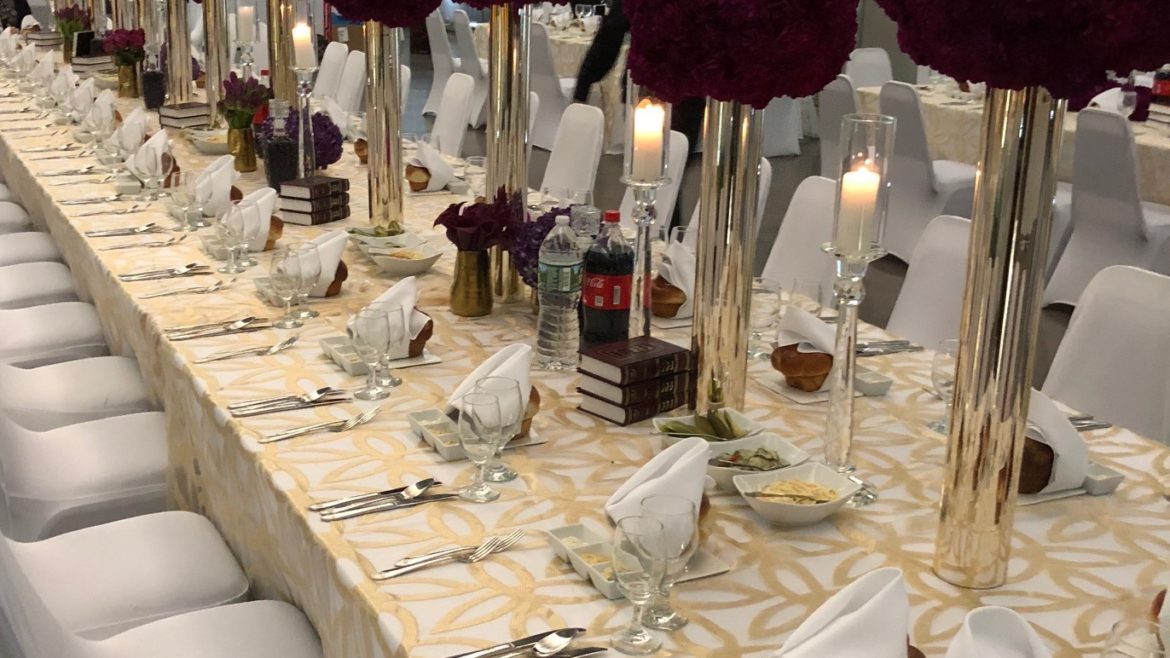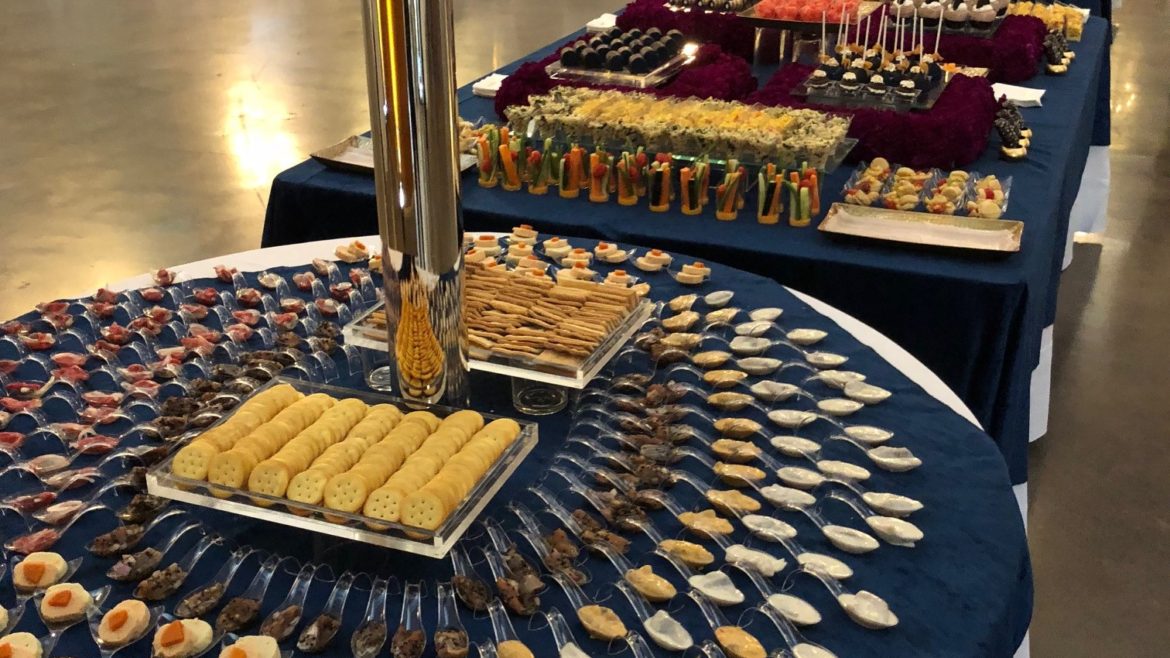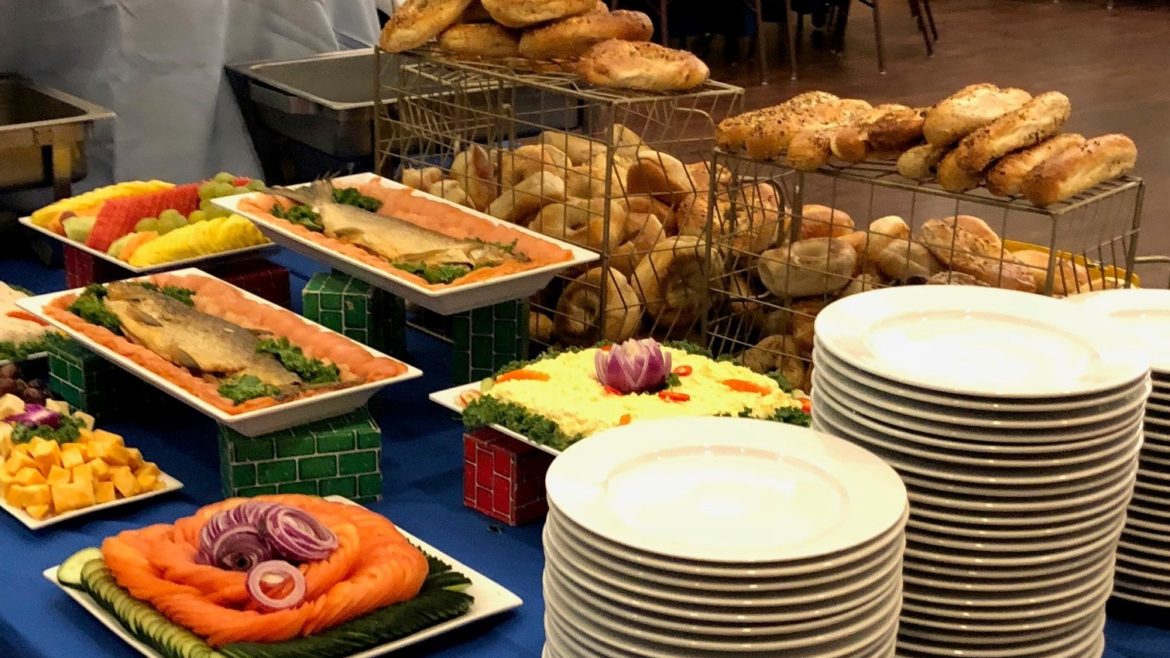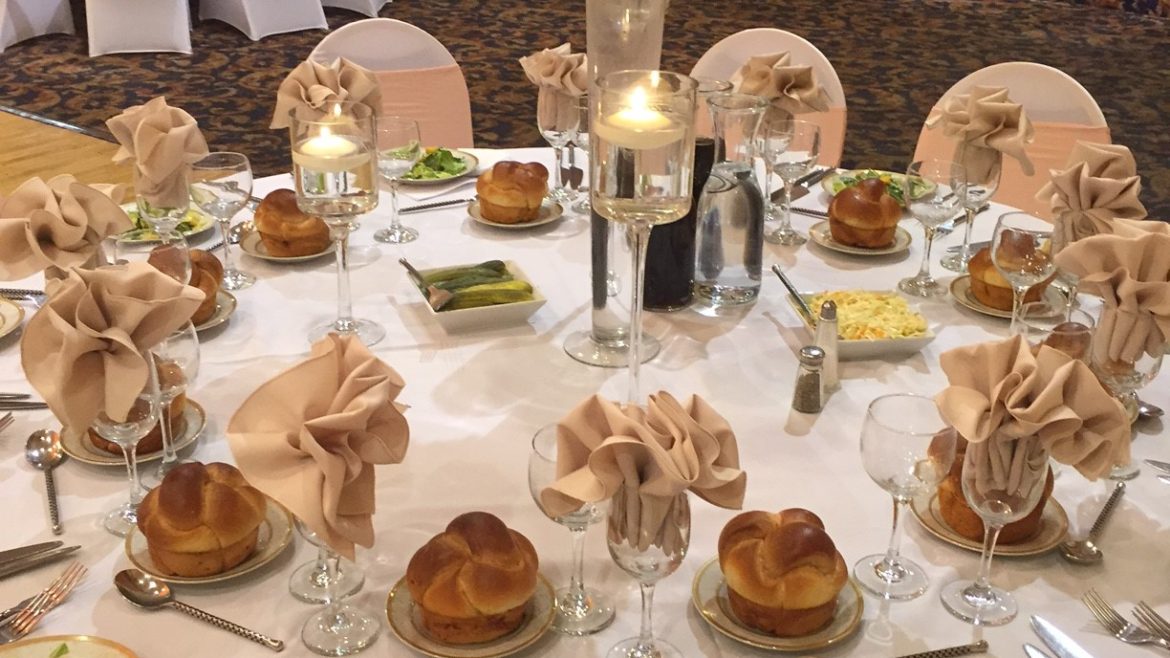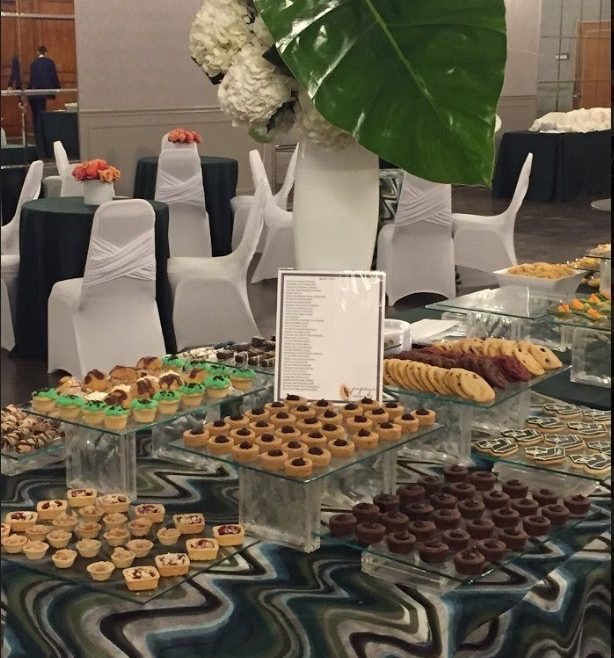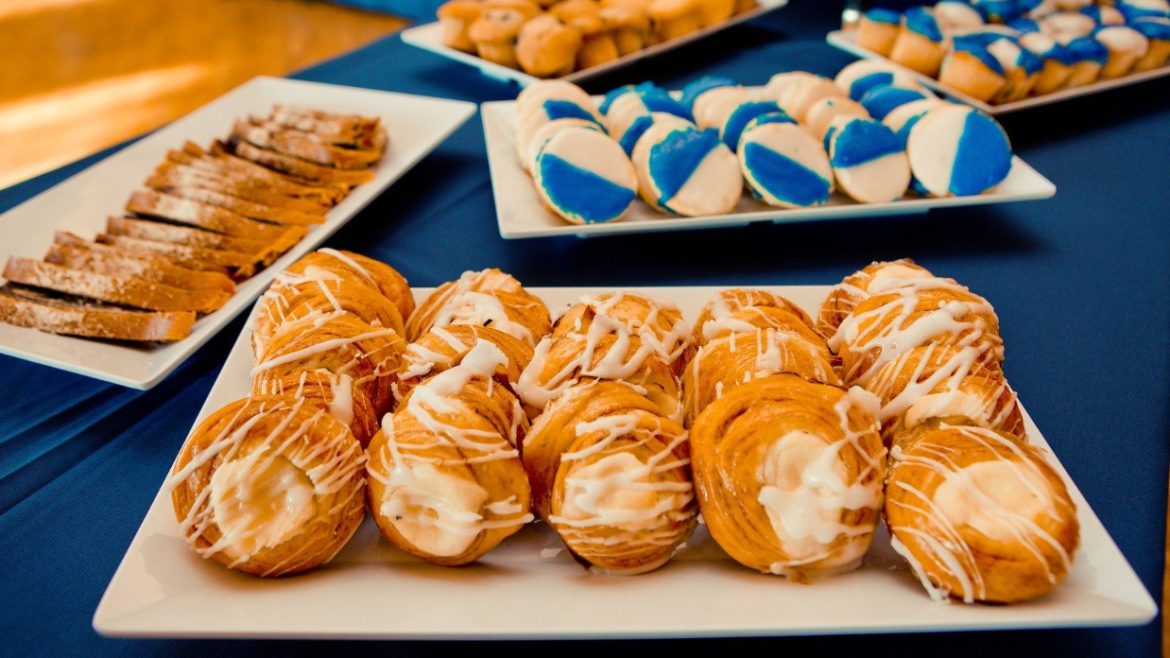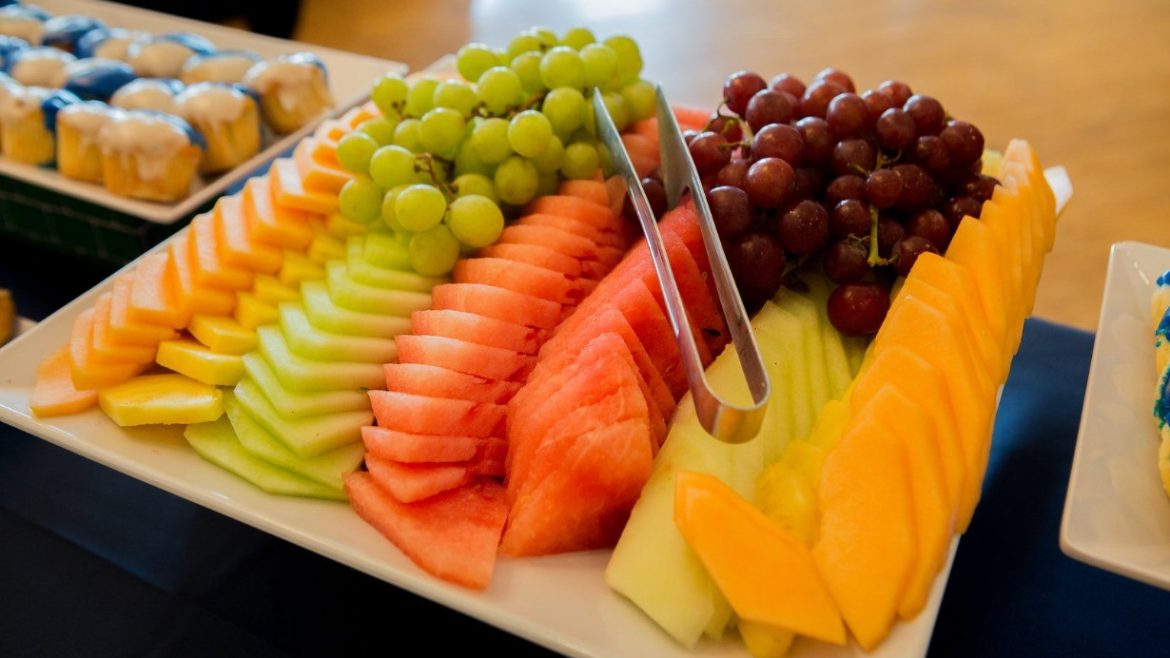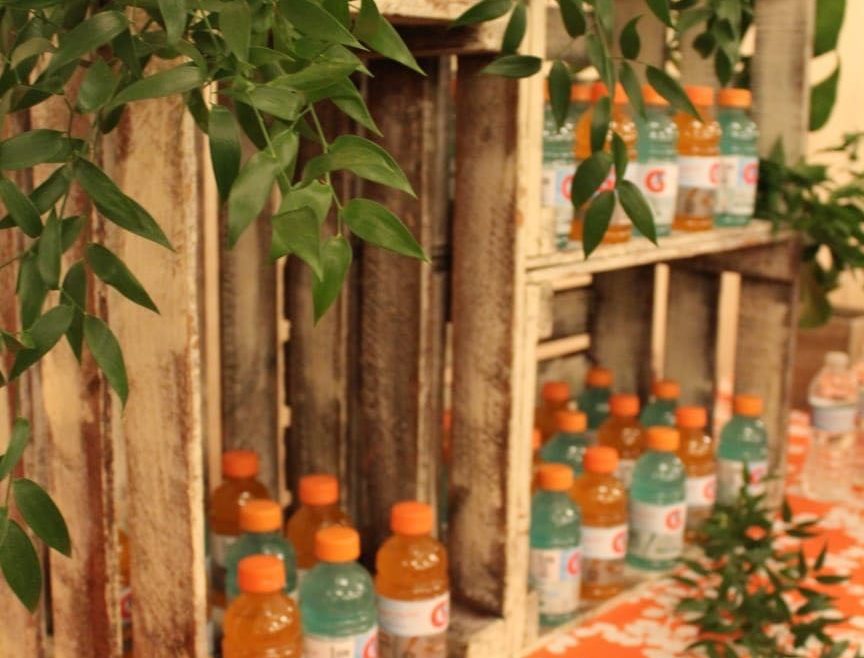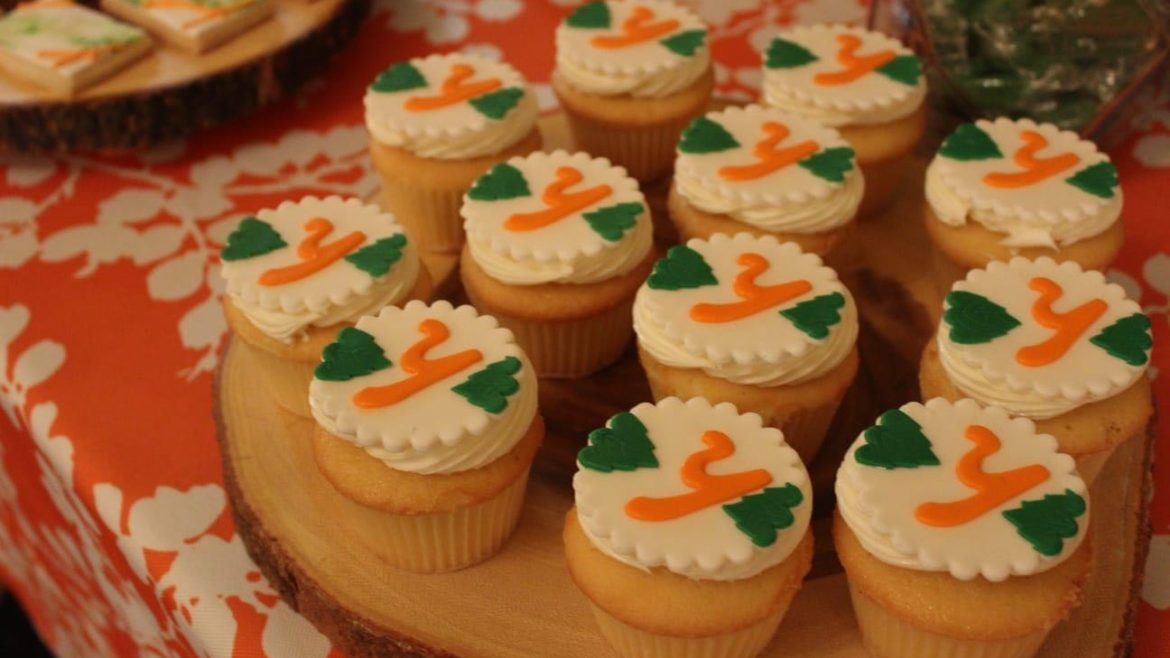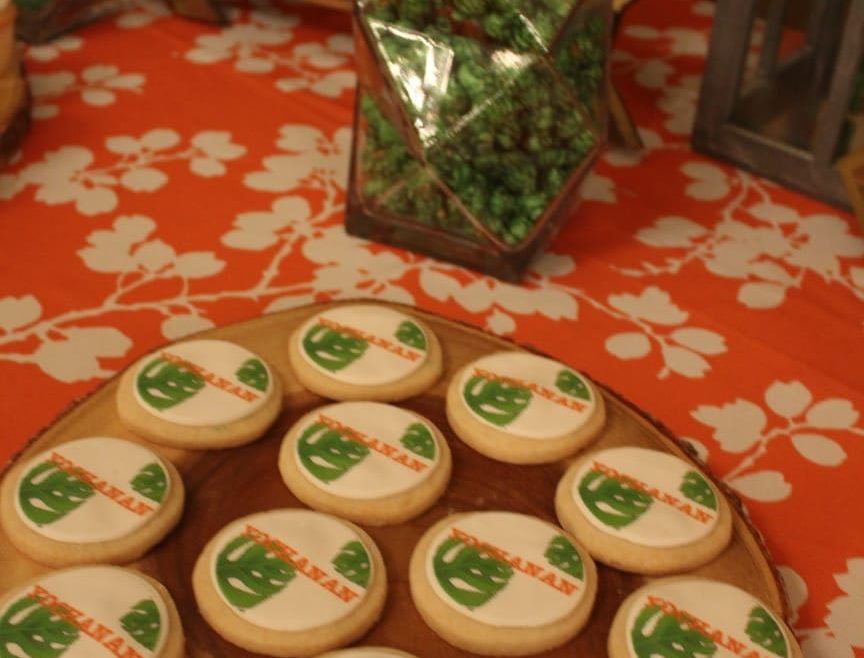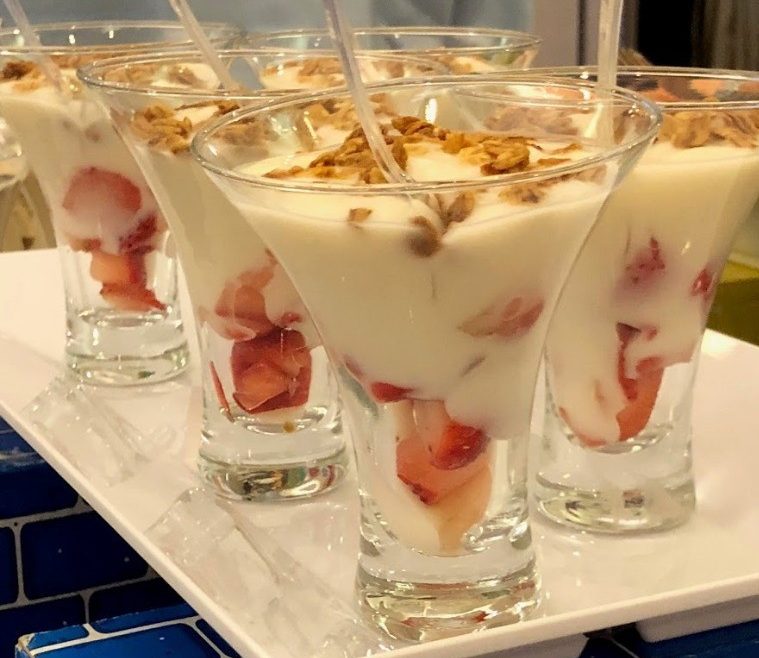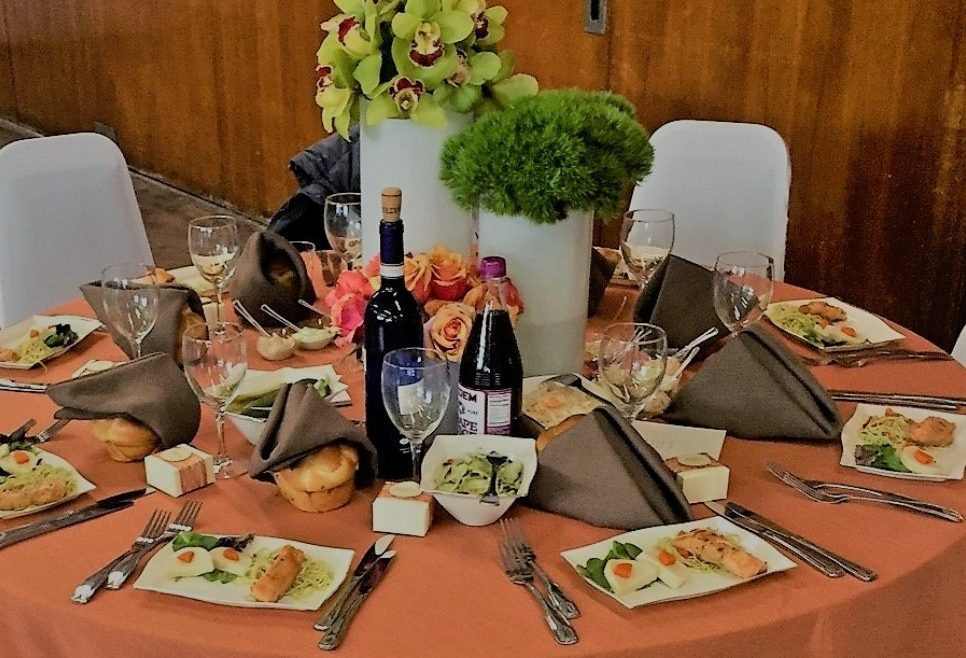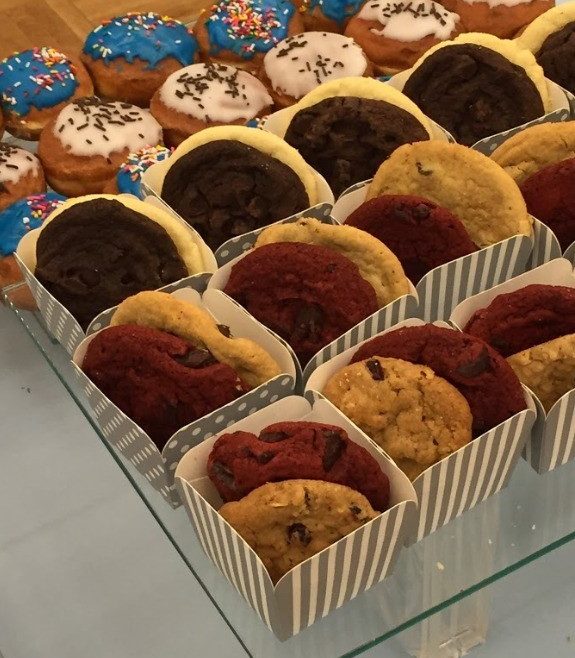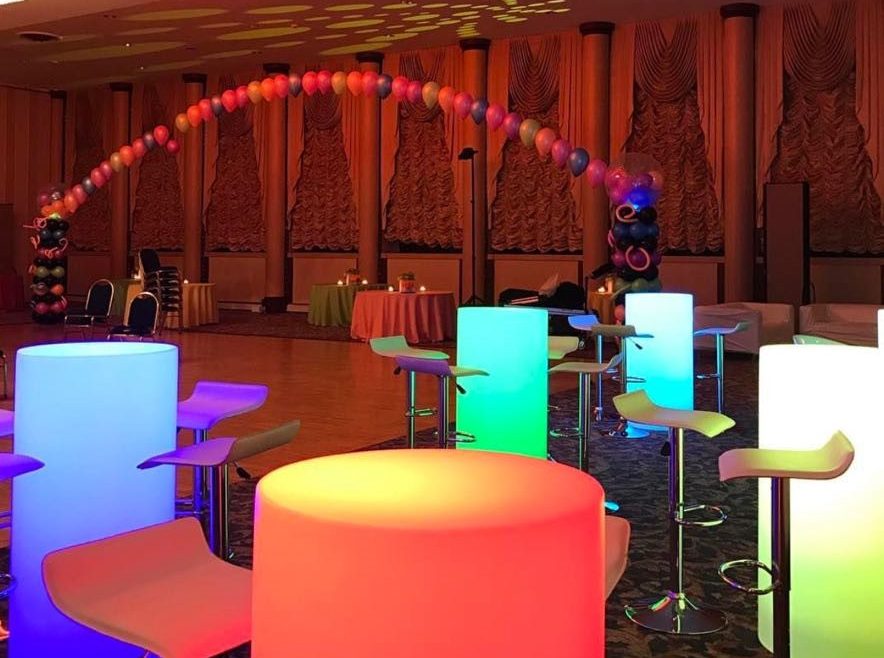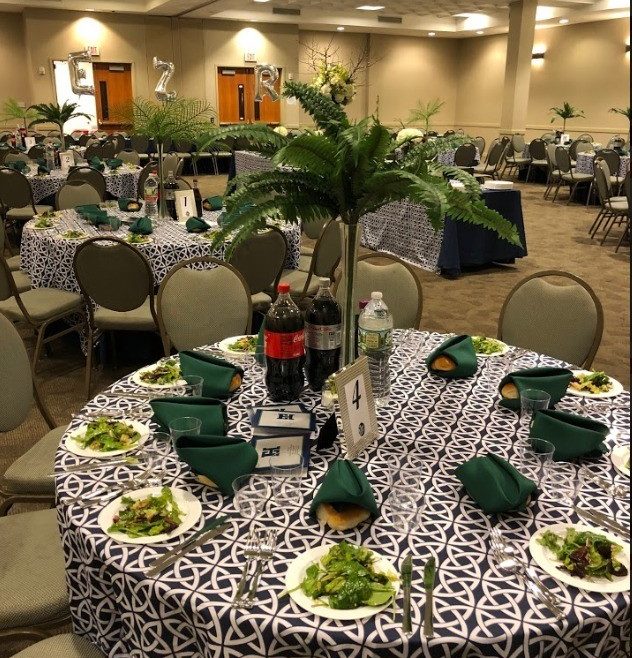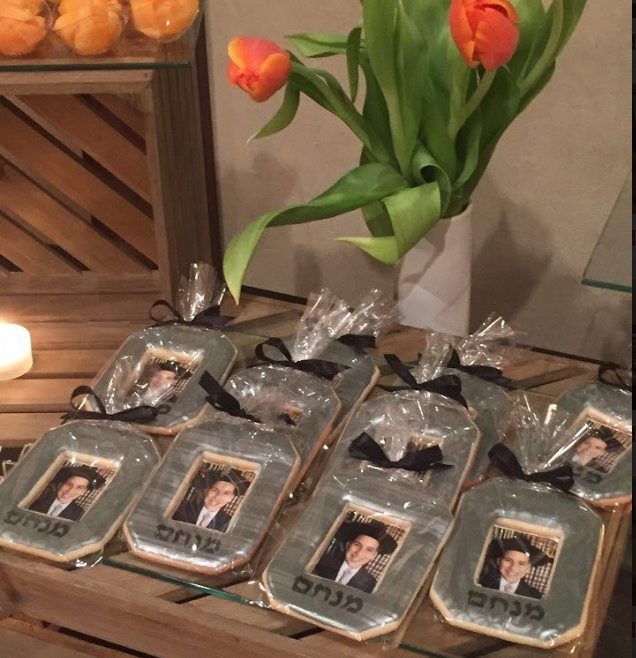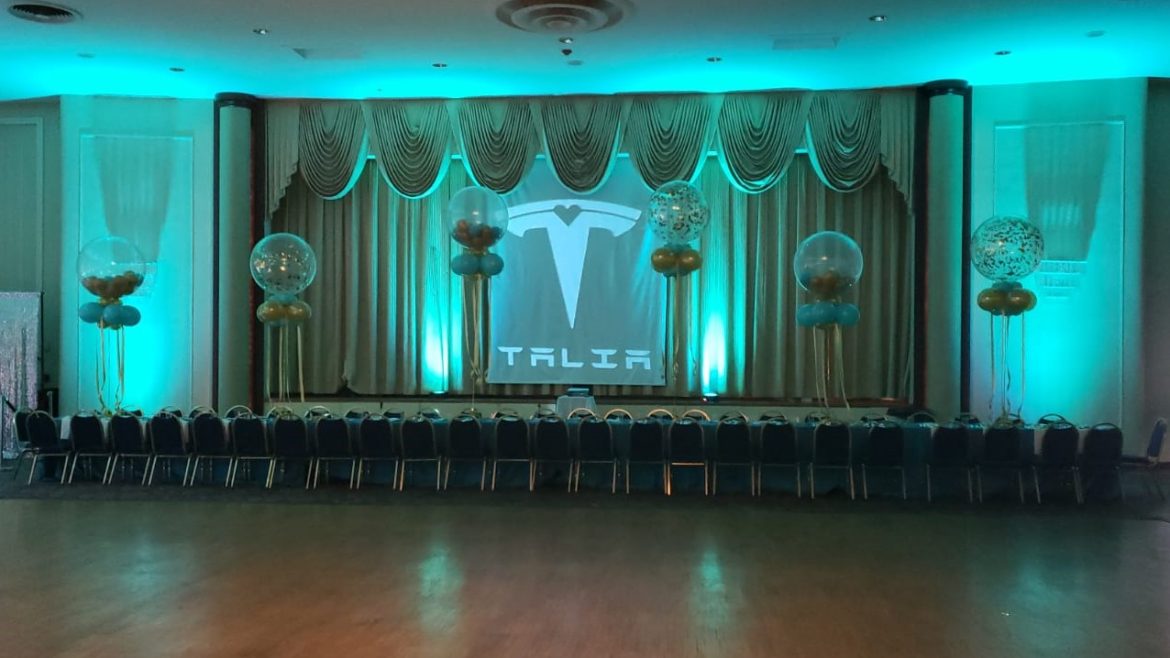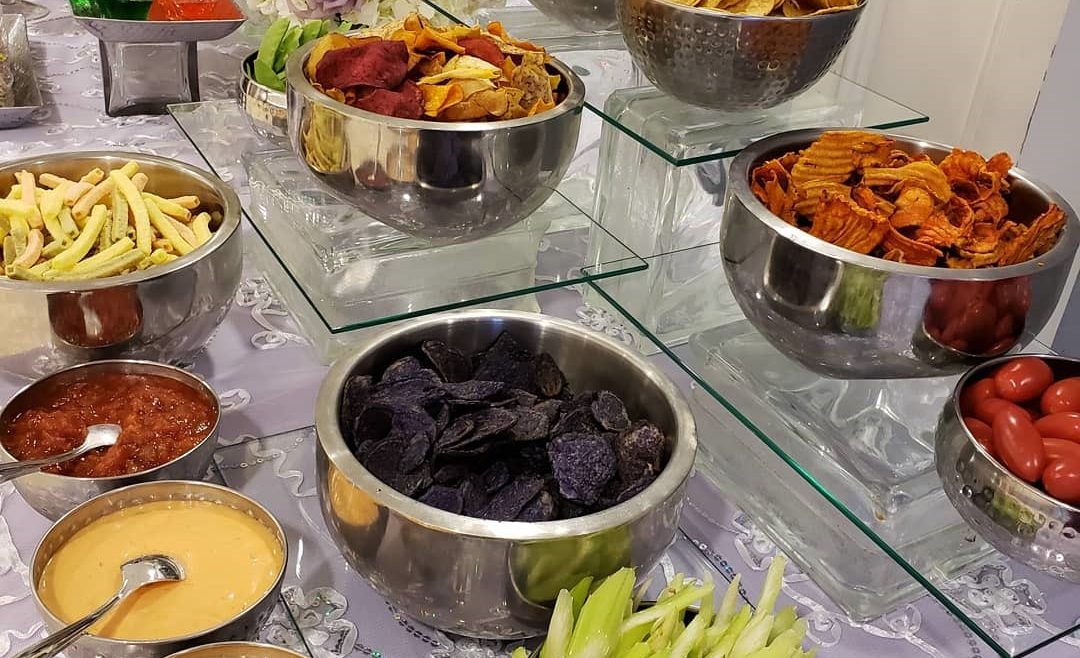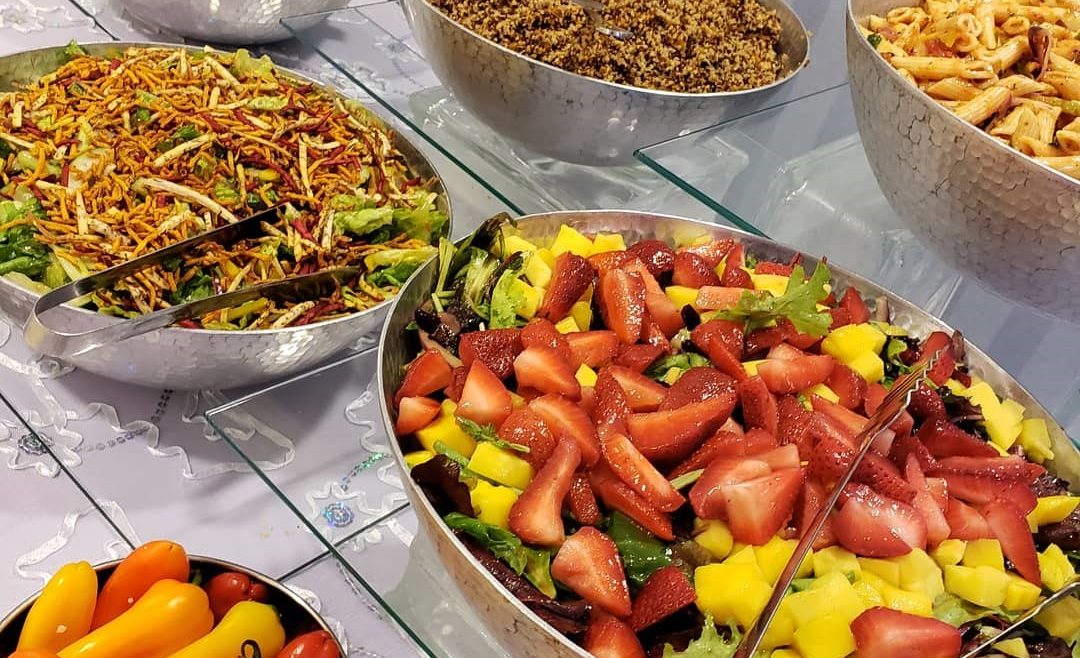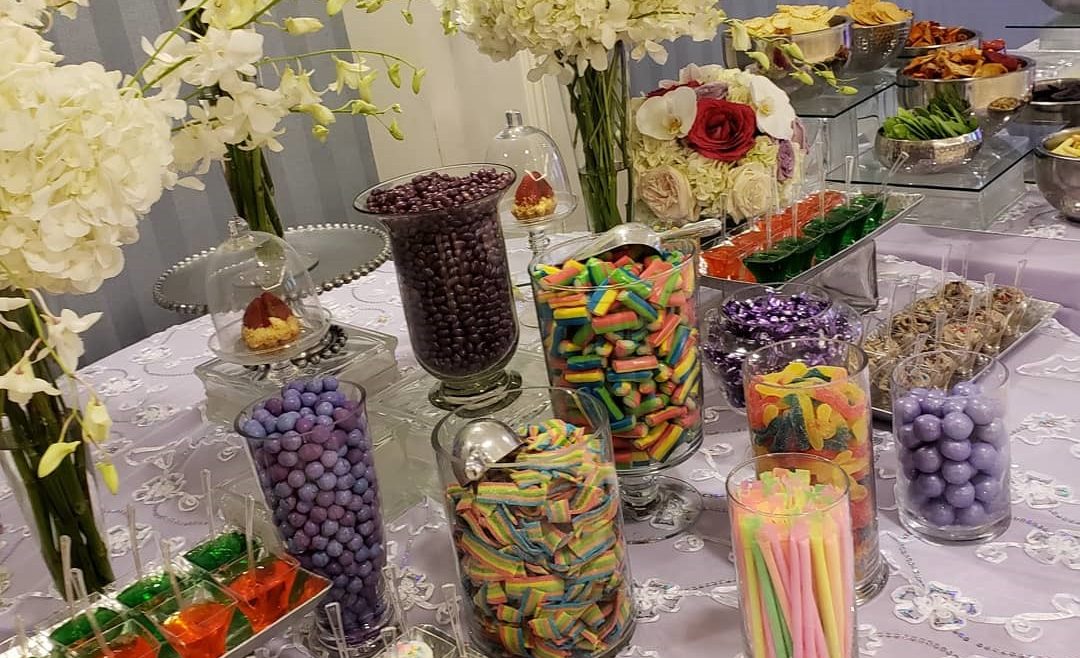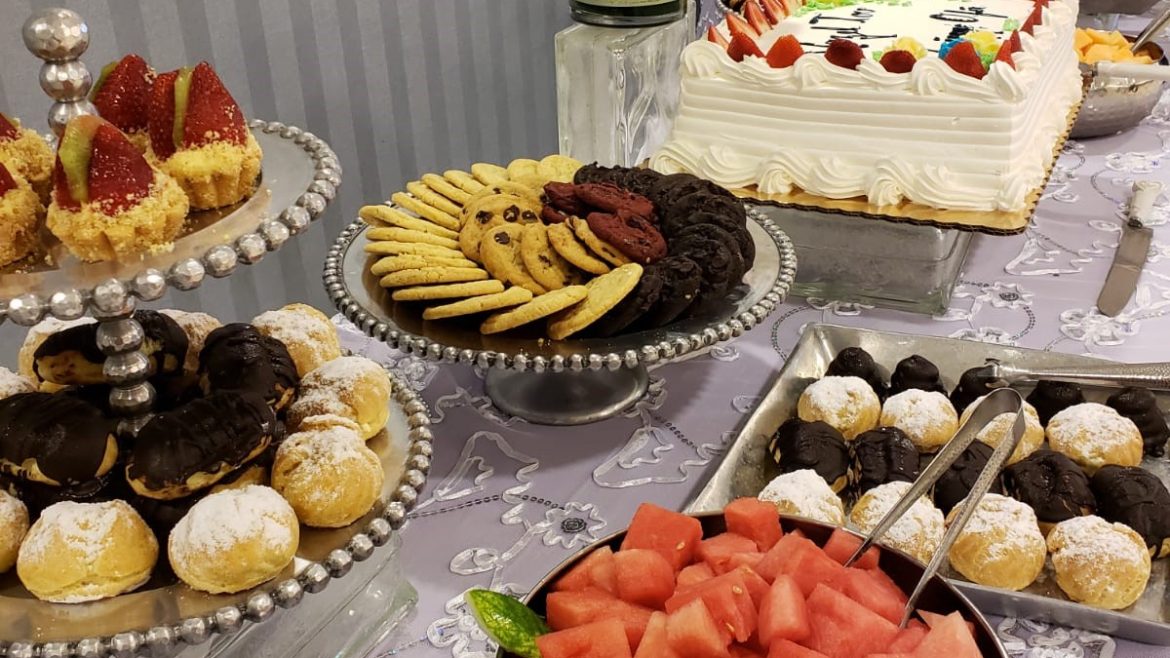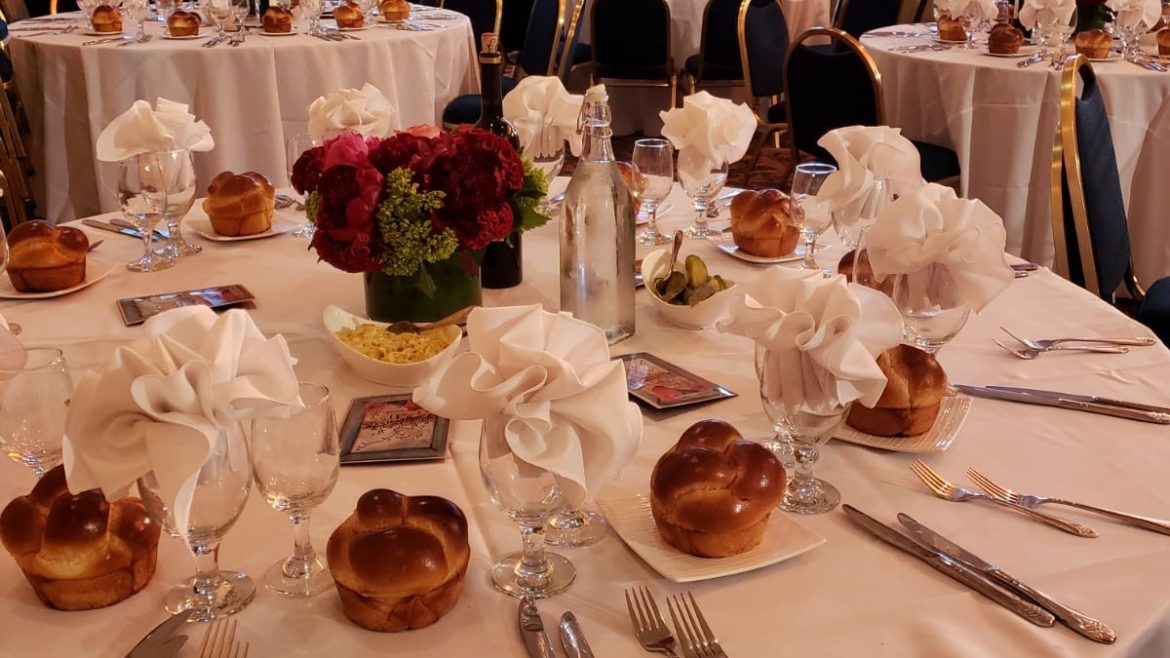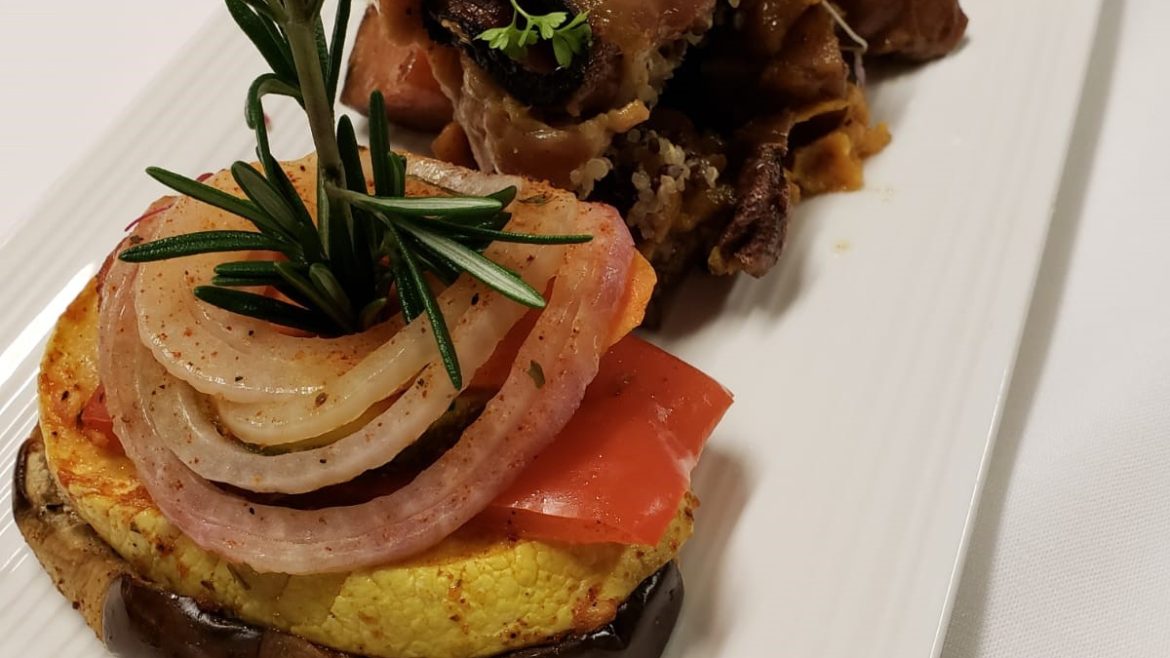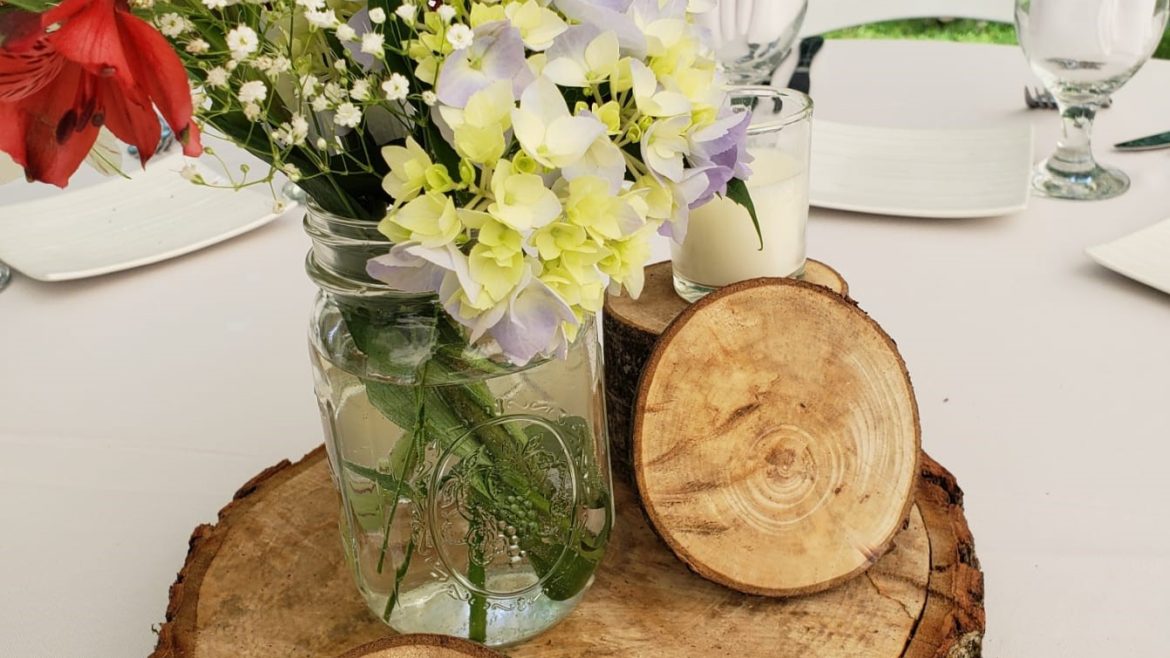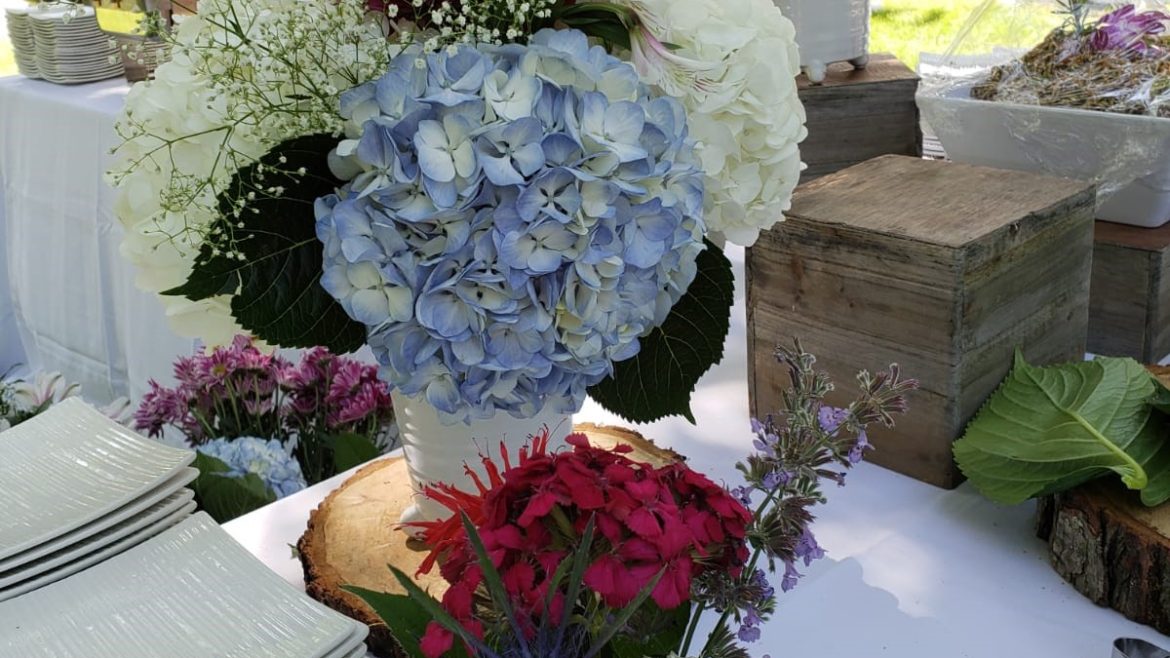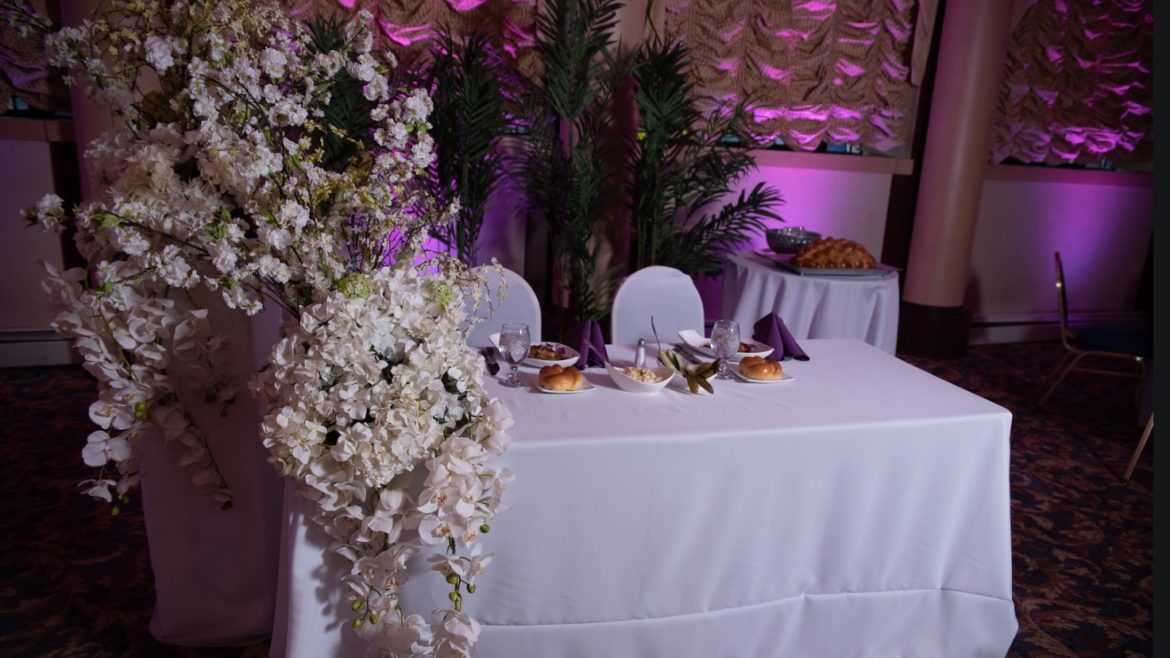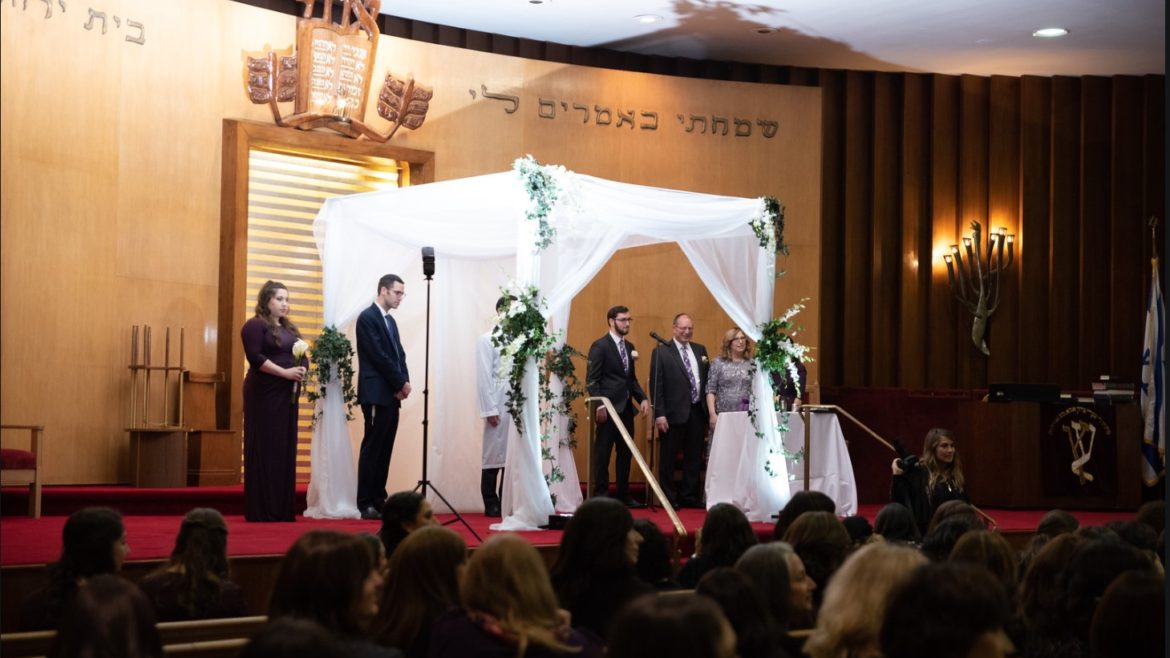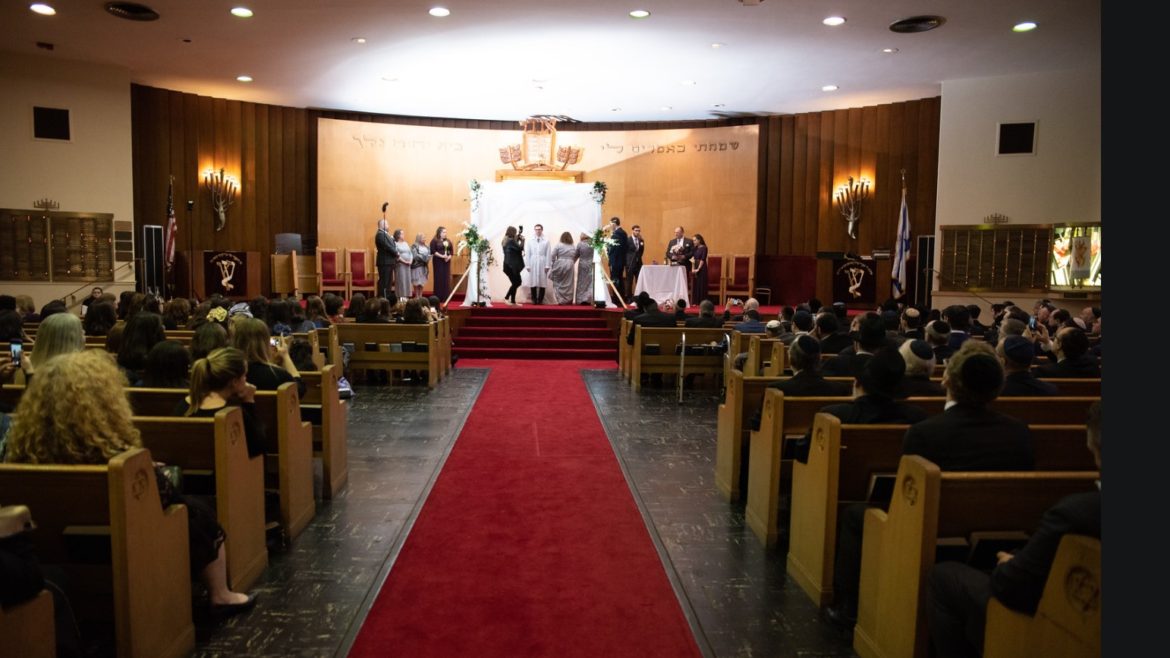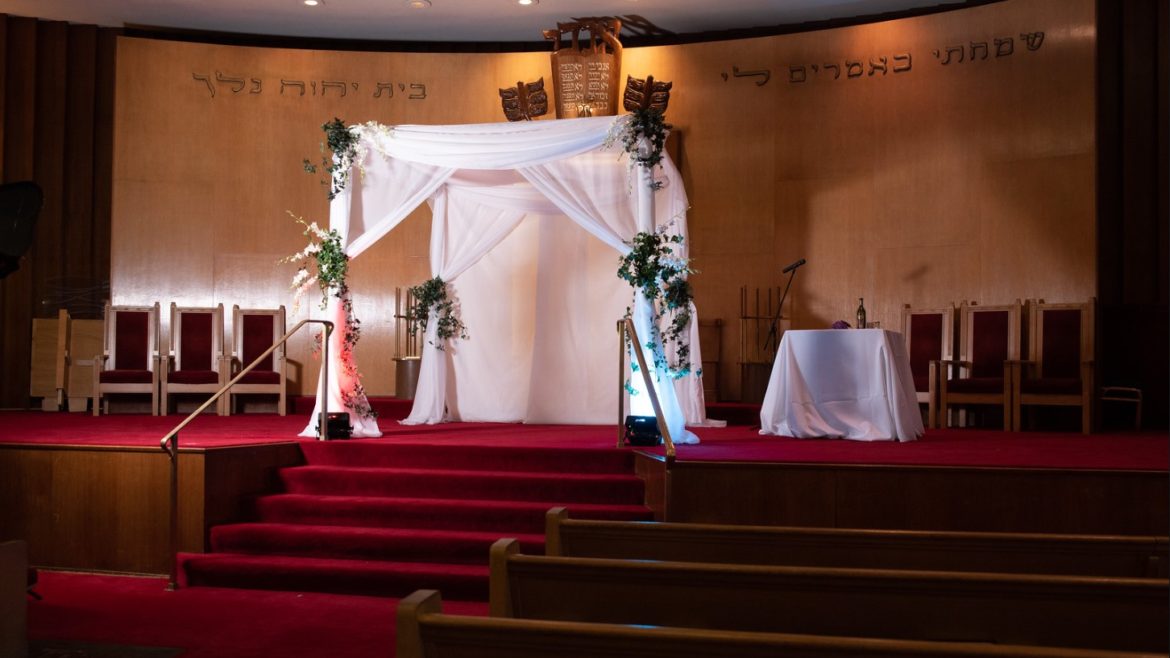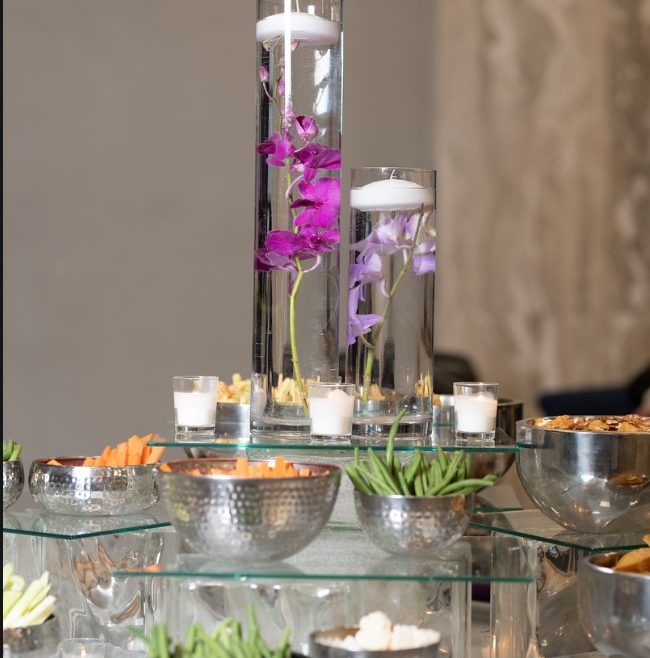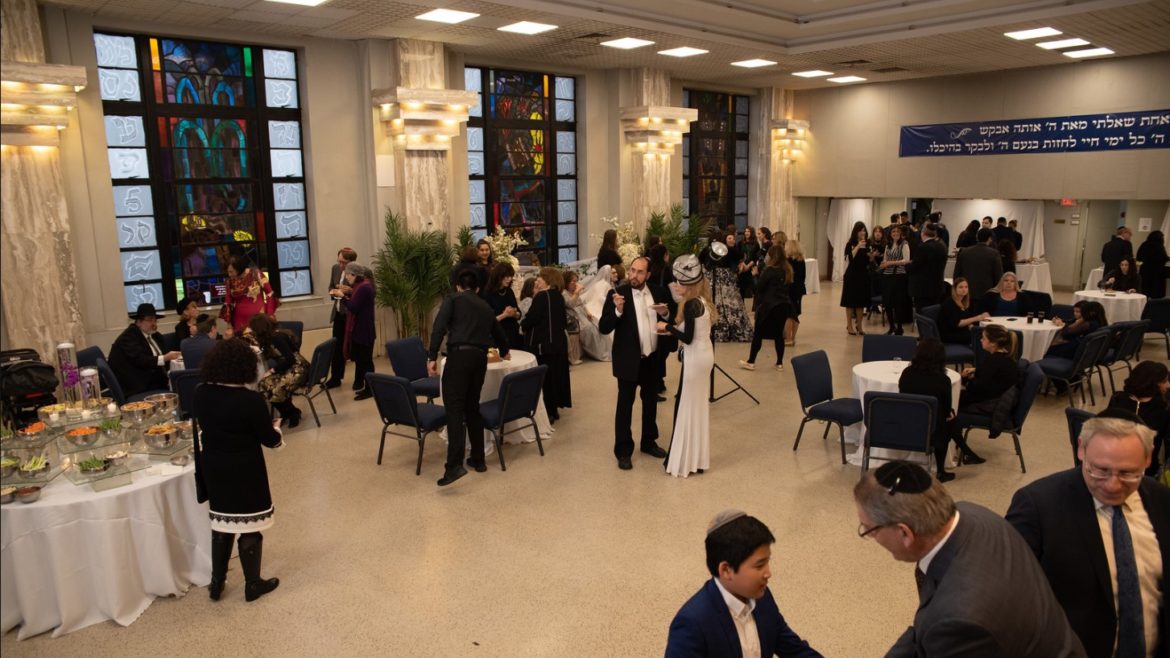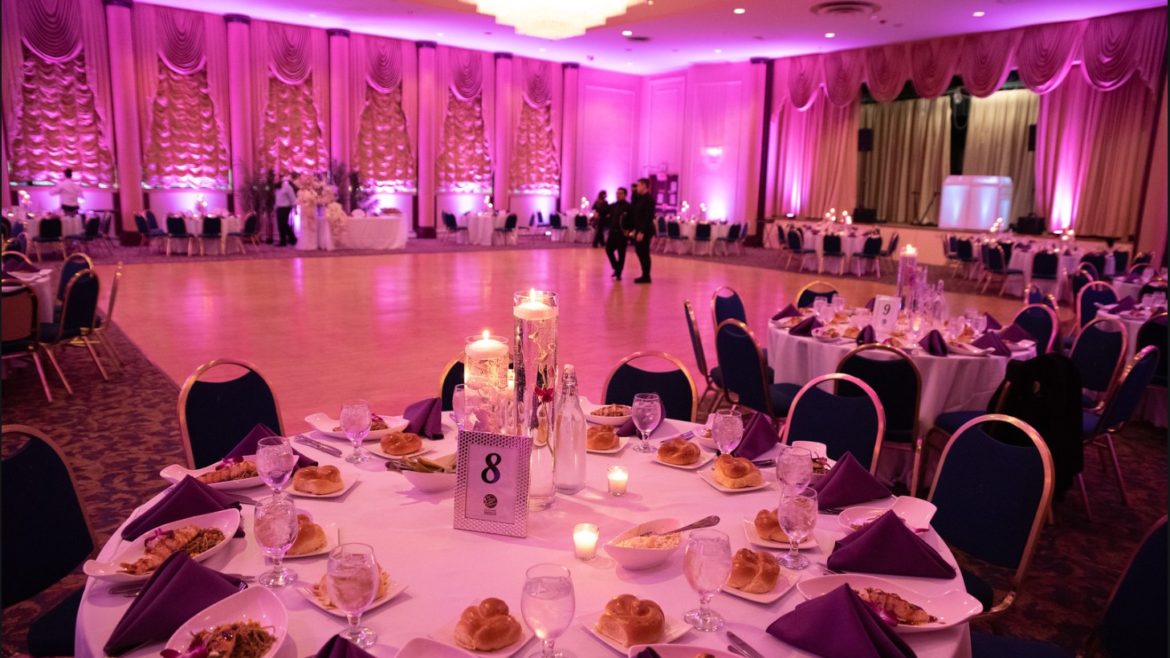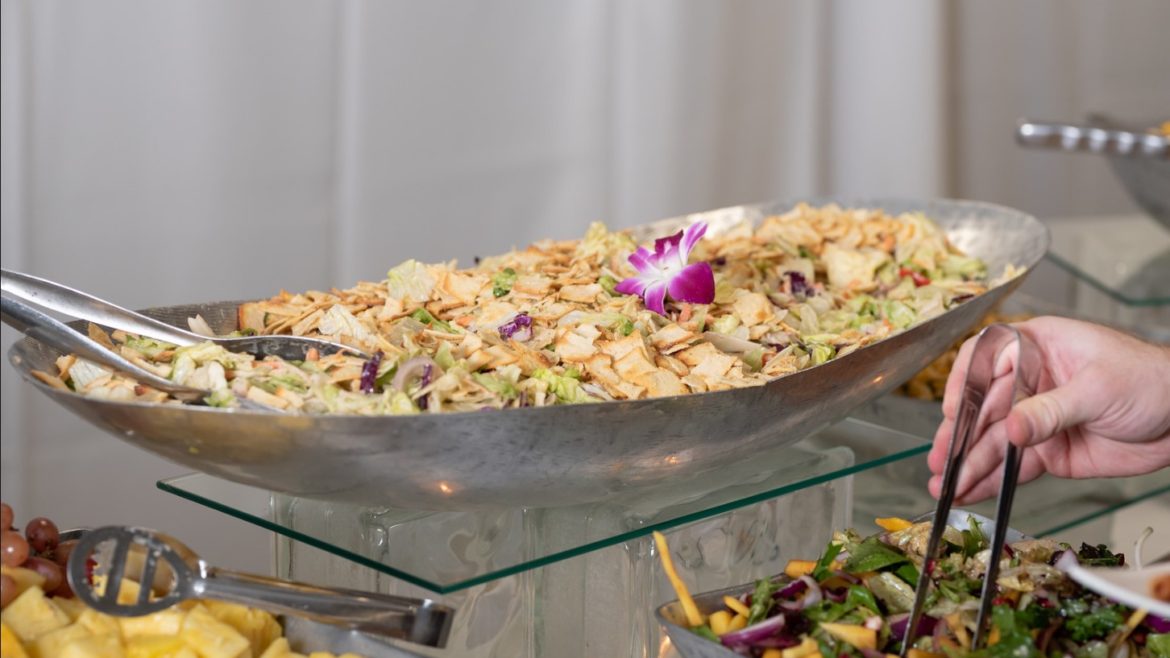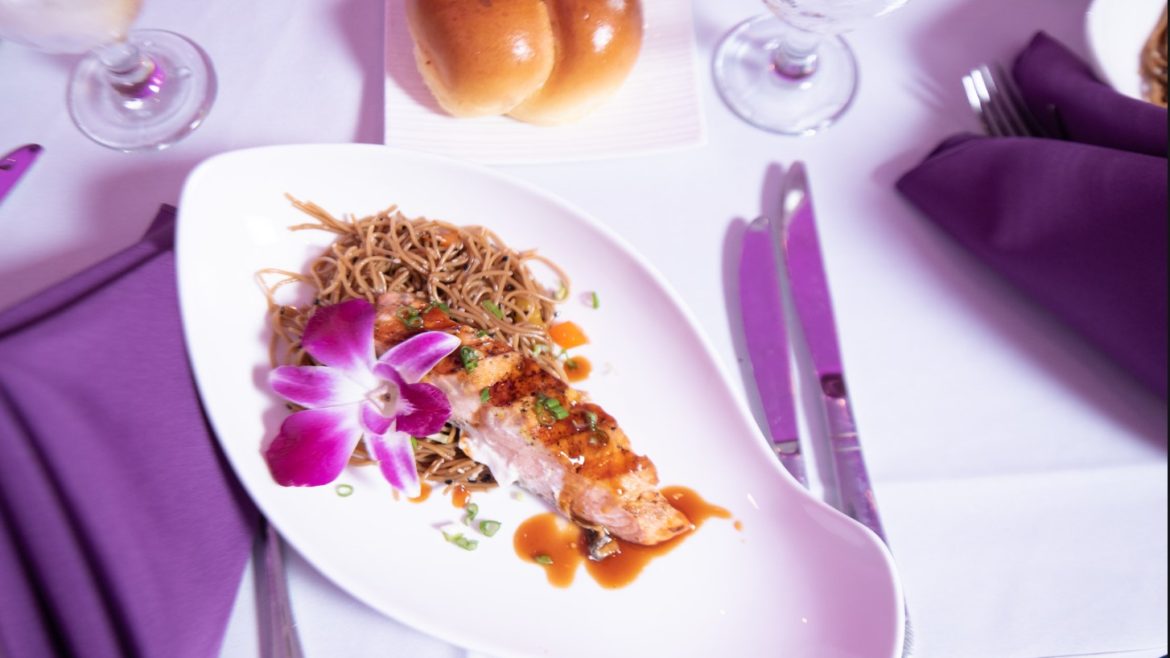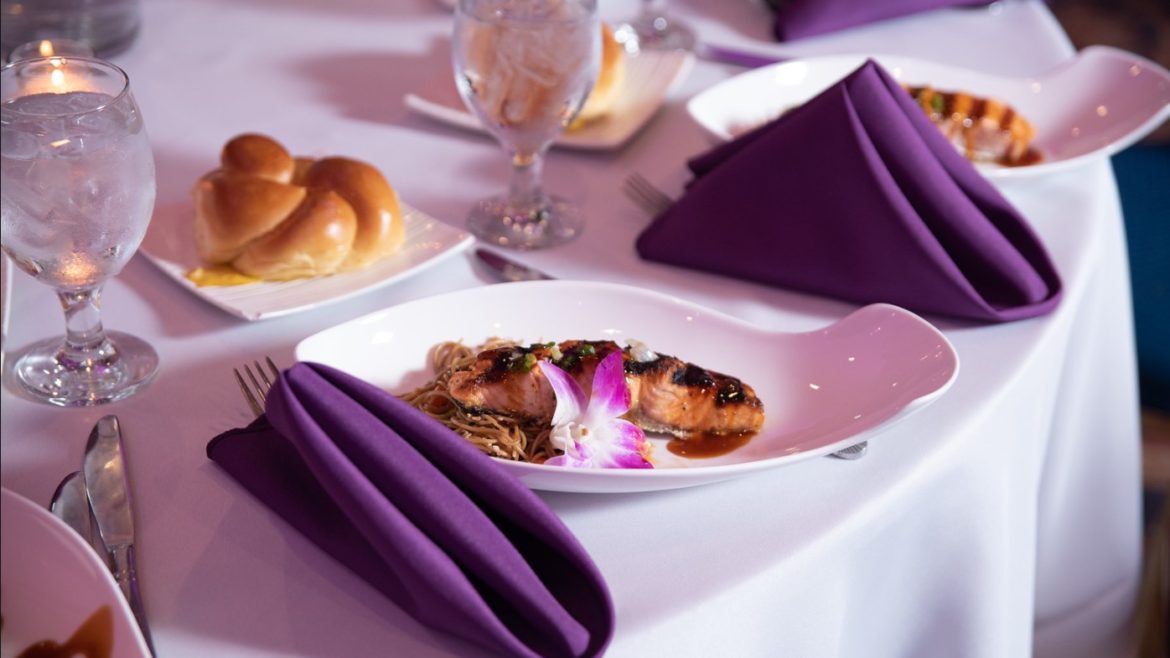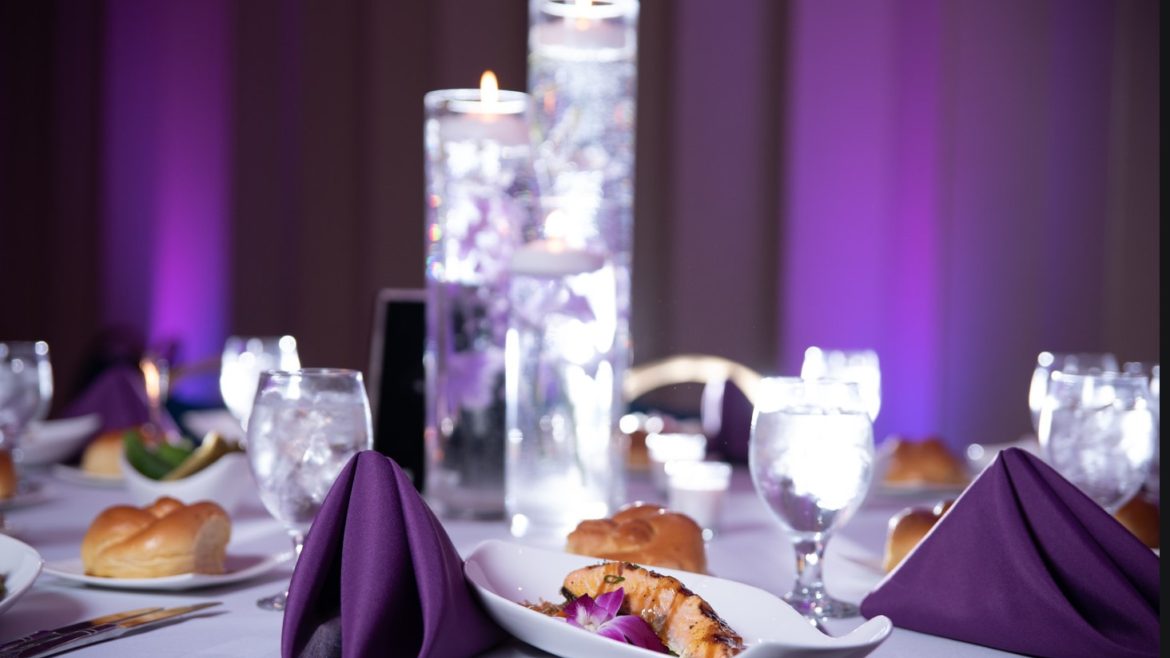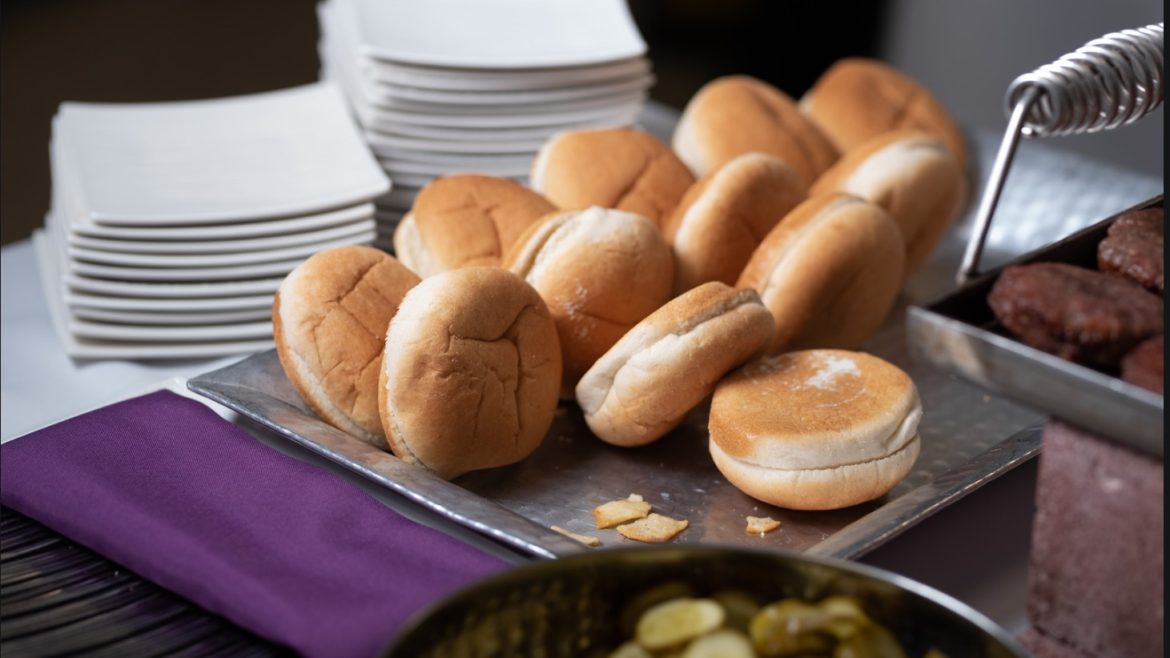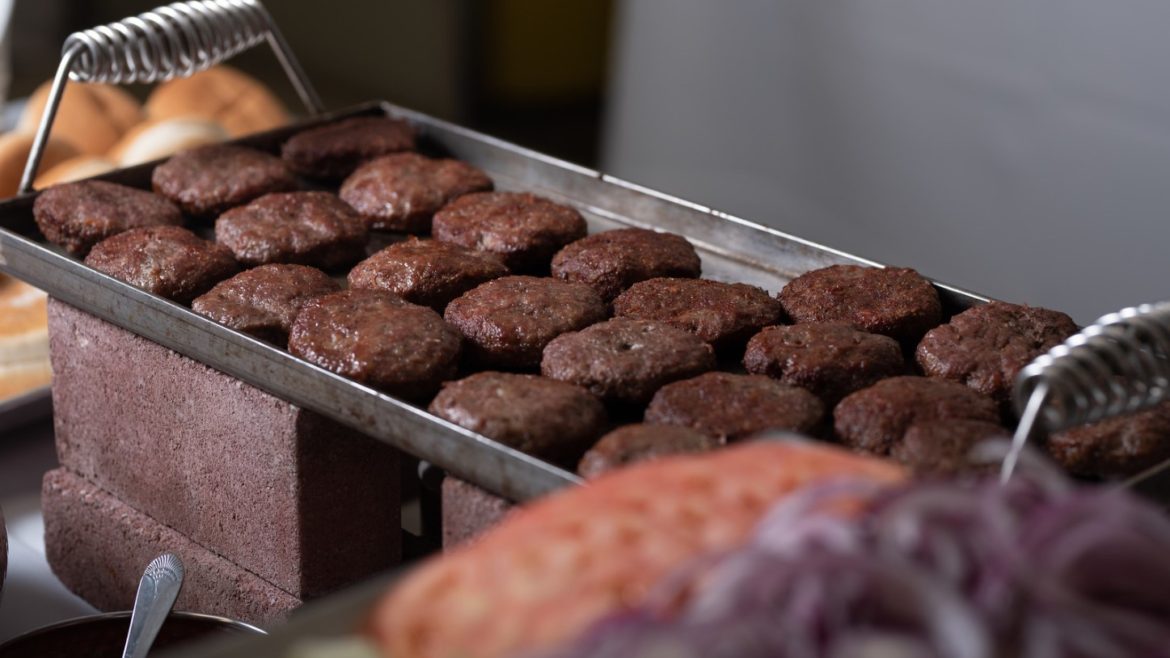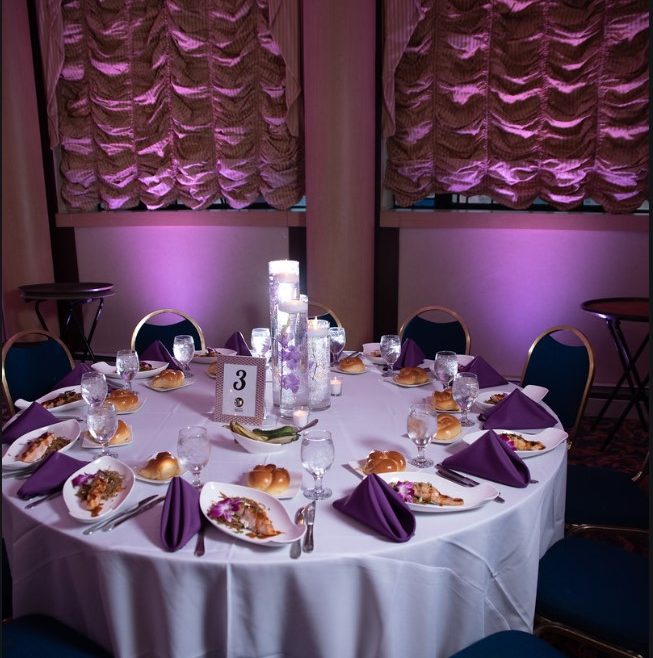 Beautifully Displayed on a Buffet:

Bagels & Bialys

Croissants & Rolls

Whole Whitefish Filet

Sliced Nova Lox

Tuna Salad

Egg Salad

Cream Cheese (Cholov Yisrael)

Sliced Fruit

Butter

Sliced Vegetables

Cereal Display

Cheese Danishes

Soft Baked Cookies

Mini Blue and White Cookies

Also included:

Plastic table cloths on buffet and tables. (Choice of light blue or royal blue or both)

Individually set place settings at each table

Fresh Brewed Coffee (regular/decaf), Tea and Milk

Multi Level Buffet decorated with minimal decor

Bottle of Orange Juice on Each Tables

Pas Yisrael and Cholev Yisrael available upon request

Whitefish Salad

Poured cup of Orange Juice at each place setting

Pitcher of Milk on each table

Pitcher of Orange Juice on each table

Choice of One Hot Dish

Also Included:

Linen table cloths on buffet and tables. (Choice of light blue or royal blue or both).

Other colors available upon request for additional cost.
Multi Level Buffet decorated with stuffed animals, motorized train, trucks & props

In addition to everything included in our Bronze Package:

Bagels & Bialys

Croissants & Rolls
Whole Whitefish Filet
Sliced Nova Lox
Tuna Salad
Egg Salad
Cream Cheese (Cholov Yisrael)
Sliced Fruit
Butter
Sliced Vegetables
Cereal Display
Cheese Danishes
Soft Baked Cookies
Mini Blue and White Cookies

Pas Yisrael and Cholev Yisrael available upon request

Cubed Cheese (mozzarella, munster & cheddar)

Assorted Flavored Cream Cheese
Choice of TWO Hot Dishes:

French Toast
Pancakes
Scrambled Eggs

Cinnamon Buns

HashBrowns

Also included:

Balloon Center Pieces on every Table
High Grade Plastic (Plates, Cups, Silverware)

Linen table cloths on buffet and tables. (Choice of light blue or royal blue or both).

Other colors available upon request for additional cost.
Multi Level Buffet decorated with stuffed animals, motorized train, trucks & props

In addition to everything included in our Silver Package:

Whitefish Salad

Poured cup of Orange Juice at each place setting

Pitcher of Milk on each table

Pitcher of Orange Juice on each table

Bagels & Bialys
Croissants & Rolls
Whole Whitefish Filet
Sliced Nova Lox
Tuna Salad
Egg Salad
Cream Cheese (Cholov Yisrael)
Sliced Fruit
Butter
Sliced Vegetables
Cereal Display
Cheese Danishes
Soft Baked Cookies
Mini Blue and White Cookies

Pas Yisrael and Cholev Yisrael available upon request

Omelet Station or Waffle Station or Crepe Station

Yogurt Parfait Bar
 Juice Bar
Choice of THREE Hot Dishes:

French Toast
Pancakes
Scrambled Eggs

Cinnamon Buns

HashBrowns

Stainless Steel Flatware
Linen napkins 

In addition to everything included in our Gold Package:

Cubed Cheese (mozzarella, munster & cheddar)

Assorted Flavored Cream Cheese

Whitefish Salad

Poured cup of Orange Juice at each place setting

Pitcher of Milk on each table

Pitcher of Orange Juice on each table

Bagels & Bialys

Croissants & Rolls
Whole Whitefish Filet
Sliced Nova Lox
Tuna Salad
Egg Salad
Cream Cheese (Cholov Yisrael)
Sliced Fruit
Butter
Sliced Vegetables
Cereal Display
Cheese Danishes
Soft Baked Cookies
Mini Blue and White Cookies

Also included:

Balloon Center Pieces on every Table
Linen table cloths on buffet and tables. (Choice of light blue or royal blue or both).
Other colors available upon request for additional cost.
Multi Level Buffet decorated with stuffed animals, motorized train, trucks & props

Pas Yisrael and Cholev Yisrael available upon request
"Thank you for all of your guidance, assistance and kindness in helping to make the bris of our grandson so lovely by providing a delicious reception luncheon You both were so very helpful in responding promptly to all of my many questions. As a result, I was able to plan the menu prior to the baby's arrival and be ready to place the order when he was born. It was very reassuring to me to interact with a team who in a friendly and thoughtful way helped me plan a lovely luncheon menu for our guests. The food was plentiful, delicious and attractive on the trays. The waitstaff person was very helpful and pleasant. Not being from the New York City area and knowing of your fine reputation, I am so pleased that we chose 8th Day Caterers. Working with both of you took away so much of the stress associated with these events and you gave us a lovely and delicious luncheon. You both were absolutely wonderful in trying to accommodate me in every way. I am grateful to you for helping us make beautiful memories of a special moment for our family."
Nancy K.
"Wanted to say thank you very much for the amazing event yesterday.
Your food was great and your staff was better. Well done!"
Roy K.
"We thank you for a truly, beautiful, delicious Brit Seudah last week.
Your employees were very pleasant to deal with, before, during and after."
Adina S.
"Thank you so much for all your hard work in putting together this beautiful simcha, start to finish. The food was delicious and the presentation was attractive. We were especially impressed with the caliber of your waiters: they were professional, polite and pleasant, something we don't always see. The meals ran smoothly as did the transitions from one event to another. We really were able to relax and enjoy the simcha and will warmly recommend you to anyone who asks."
Josh H.
"The food was excellent, the team was professional, and the decor was gorgeous!"
Harry N.